Bicycle & dog transport
Tickets for bicycles and dogs
You can take your bike or dog on all local trains (BRB, RE, RB, BLB, S-Bahn) with the appropriate card. Owners of a BahnCard 100 do not need a separate bicycle ticket on our trains.
Within the Berchtesgadener Land and the Traunstein district, bicycle transport is free of charge. The district includes the stations on the line between Freilassing and Berchtesgaden Hbf, Übersee - Salzburg and Traunstein - Ruhpolding. A bicycle ticket must be purchased for journeys entering and leaving the district.
The following tickets are available for the BRB:
Bicycle short-distance ticket Bavaria

It is valid for a one-way journey up to a distance of 50 kilometres or for a return journey up to a distance of 20 kilometres each. The price depends on the length of the journey you want to make and is the same as the cost of a child's ticket.

Bicycle day ticket Bavaria

For €6 (€8 at points of sale), customers can take their bike with them for a whole day on regional trains in Bavaria, i.e. also on all BRB trains. In the MVV, the card is only valid on S-Bahn and U-Bahn trains. Here, however, you must observe the MVV's restricted times and special conditions of carriage.

Family discount Up to 3 Children up to the age of 14 accompanied by their parents or grandparents who are in possession of a valid Bicycle Day Card Bayern may take their bicycle on regional trains free of charge.

Single journey bicycle ticket Oberland

To take your bicycle with you, you can buy a distance-dependent single journey bicycle ticket on the routes in the Oberland network (Munich - Bayrischzell / Lenggries / Tegernsee). This is only valid in conjunction with a valid ticket for at least the same route. The price is calculated according to half the adult fare.

MVV Bicycle Day Ticket

Customers travelling with the BRB exclusively between Munich Hbf - Holzkirchen, Munich Hbf - Grafing and Munich Hbf - Munich-Pasing only need the MVV Bicycle Day Ticket for € 3.10. It is valid for the whole day on S-Bahn and U-Bahn trains as well as on regional trains within the Munich Transport and Tariff Association (MVV). Here, too, the restricted times and conditions of carriage must be observed.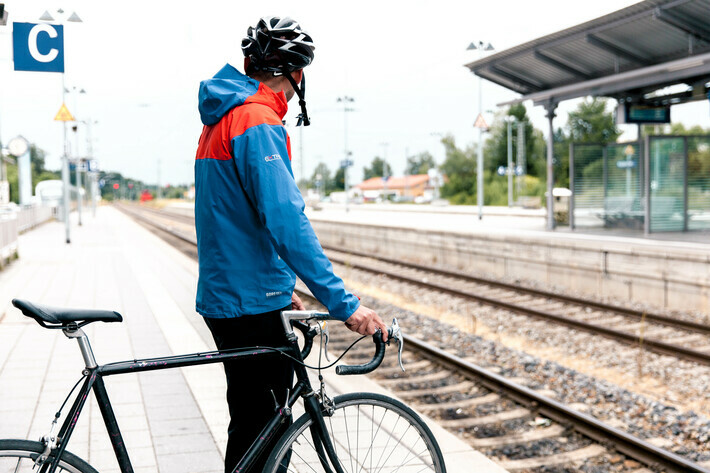 Information on taking bicycles on board
Owners of a BahnCard 100 do not need a separate bicycle ticket on our trains.
The number of bicycles per vehicle is limited for safety reasons.
Therefore, there is no entitlement to take bicycles on board.
Before boarding, please remove luggage and bicycle bags so that the bicycles can be lined up optimally.
Please use the entrances marked with the bicycle symbol on the outside and park your bicycle in the so-called multi-purpose area.
The safety of all passengers must be guaranteed at all times, so please keep the escape routes clear and show consideration for other passengers.
Please follow the instructions of the train staff. Our staff are responsible for safety on the train and therefore decide whether it is still possible to take bicycles on the train when demand is high.
Passengers with wheelchairs or prams have priority.
Stay close to your bicycle to hold it if necessary.
Some morning and evening services, usually between 8am and 11am and 4pm and 7pm, are particularly crowded. Consider choosing earlier or later trains if necessary. Demand also increases quickly with sudden changes in weather….
E-bikes with insurance plates are excluded from carriage.
Information on taking dogs on board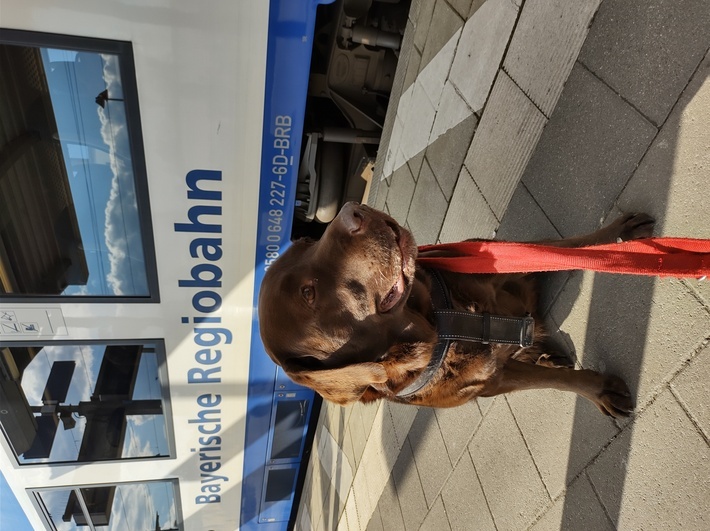 You do not need a ticket for small dogs and other small pets (up to the size of a house cat) as long as you take them in a suitable transport box.
For each fee-paying dog (i.e. larger than a domestic cat or outside a suitable transport box), a ticket at the child fare is always required.
In the case of flat-rate tickets and State Tickets (e.g. Guten Tag Ticket and Bayern-Ticket), a larger dog counts as an adult and must be taken into account when determining the number of persons for the purchase of the ticket (e.g. two adults and one chargeable dog = Guten Tag Ticket for three persons).
Companion dogs always travel free of charge and do not have to wear a muzzle on the train as long as they are registered on the severely disabled pass.