With the ÖBB to Austria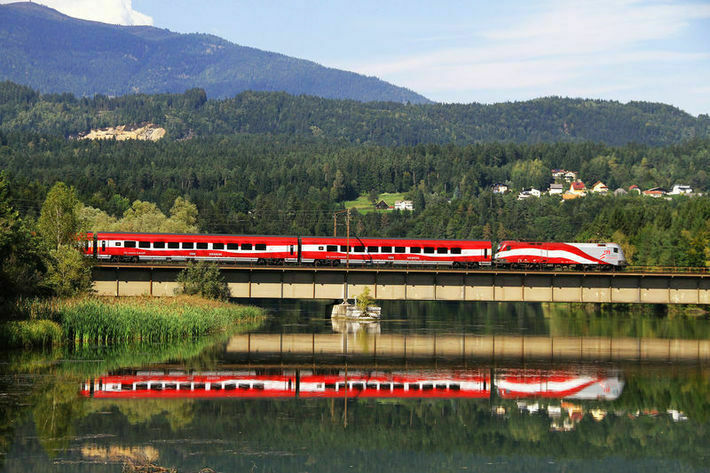 A tip for train journeys to Austria is to travel with the BRB to Kufstein or Salzburg and then on to destinations within Austria with the Einfach-Raus-Ticket of the ÖBB.
The Einfach-Raus-Ticket is a day ticket for small groups of 2 - 5 people and allows small groups or families to travel as many times as they like on local trains (regional train, regional express, S-Bahn) of ÖBB-Personenverkehr and Raaberbahn.
The ticket is valid from Monday to Friday between 9 a.m. and 3 a.m. of the following day and on Saturdays, Sundays and public holidays all day from 0 a.m. to 3 a.m. of the following day.
Currently the price of the ticket is:
35 € for 2 persons
39 € for 3 persons
43 € for 4 persons
47 € for 5 persons
The Einfach-Raus-Ticket is also available at our ticket machines and in our customer centres. You can find more information at www.oebb.at.