Ski KombiTickets
By train to ski runs
BRB ticket with daily ski pass for Sudelfeld, Spitzingsee or Brauneck. Only € 55 per adult.
From easy slopes to World Cup slopes - choose your ski area now, buy your ticket and then it's time to go! The Ski KombiTicket is available from the blue and yellow BRB ticket machines at our stops, e.g. Munich Central Station, Donnersbergerbrücke, Harras or Solln. Ride with it. Alternatively, the Ski KombiTicket is also available at our sales points in Munich and in the Oberland.
The Ski KombiTickets Oberland Winter
The following applies to all KombiTickets:
Returns, exchanges and (partial) refunds are excluded. Due to possible regional lockdowns, skiing may be suspended. Please check the current situation and corona rules of the respective ski area before purchasing tickets. Please also click on the links for the respective Ski KombiTickets.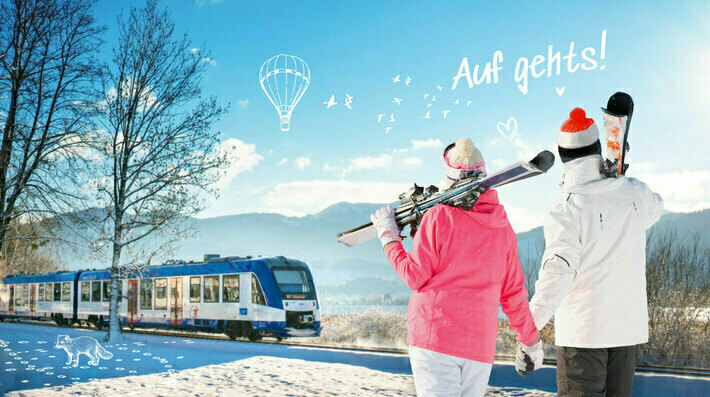 And more KombiTickets
KombiTicket RupertusTherme in Bad Reichenhall

KombiTicket Karwendel Eng (available again from May 2022)

KombiTicket Wendelstein cable car (available again from 1st May 2022)

KombiTicket monte mare Schliersee